Nobody should have to worry about how they're going to get their next meal. However it's the reality for many people in London. Homelessness is a significant issue in London.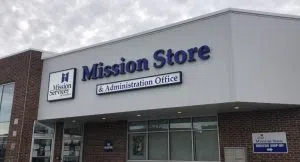 "If it's any indication, our branches are always either at or over capacity. That's our emergency shelters, or Mens Mission, or Rotholme Women's and Family Shelter, and so the need is rather great," said Rachel Ganzewinkel Communications Coordinator at Mission Services London.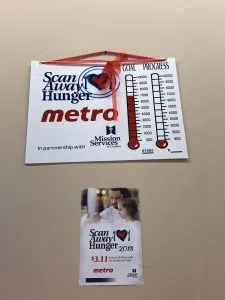 To try and help those who are hungry, Mission Services is working with many stores around London with an initiative called Scan Away Hunger. When you visit participating stores you can add $3.11 to your bill to help someone in need. $3.11 is the average price for a meal. The goal this year is to raise $115 thousand dollars, which makes up about 37,000 meals
The winter months are approaching, which can be a difficult time for those who are homeless.
"It's especially challenging in the winter, because the weather is rather harsh and if you have any health conditions the cold and the wet from the snow doesn't help. Being full of nutrition will help your body overcome any disease or ailments that might come in the winter months," said Ganzewinkel.
Participating stores include:
FreshCo
Giant Tiger
Metro
Mission Store
Sobeys
Valu-mart
Sunripe
Remark Fresh Market
Scan Away Hunger is running from November 1stuntil December 31st. Help the people in your community have a nutritious meal during these cold winter months. It's only $3.11. You can donate more and as many times as you would like. Hunger is a real issue and it is happening right here in London.